Antique Sterling Silver Vesta Case.
SOLD
2.25in L x 1.75in W
Beautiful sterling silver vesta match case with garnet cabochon. This is a lovely continental antique vesta case. Hallmarked. First quarter of the 20th century. It closes with a wrap-around catch, allowing the garnet cabochon to pass through. Would have been used originally for a book of matches. Could be repurposed for a number of uses. Shows minor wear with scuffs and a few dings, consummate with its age and useful life. Smooth in the hands.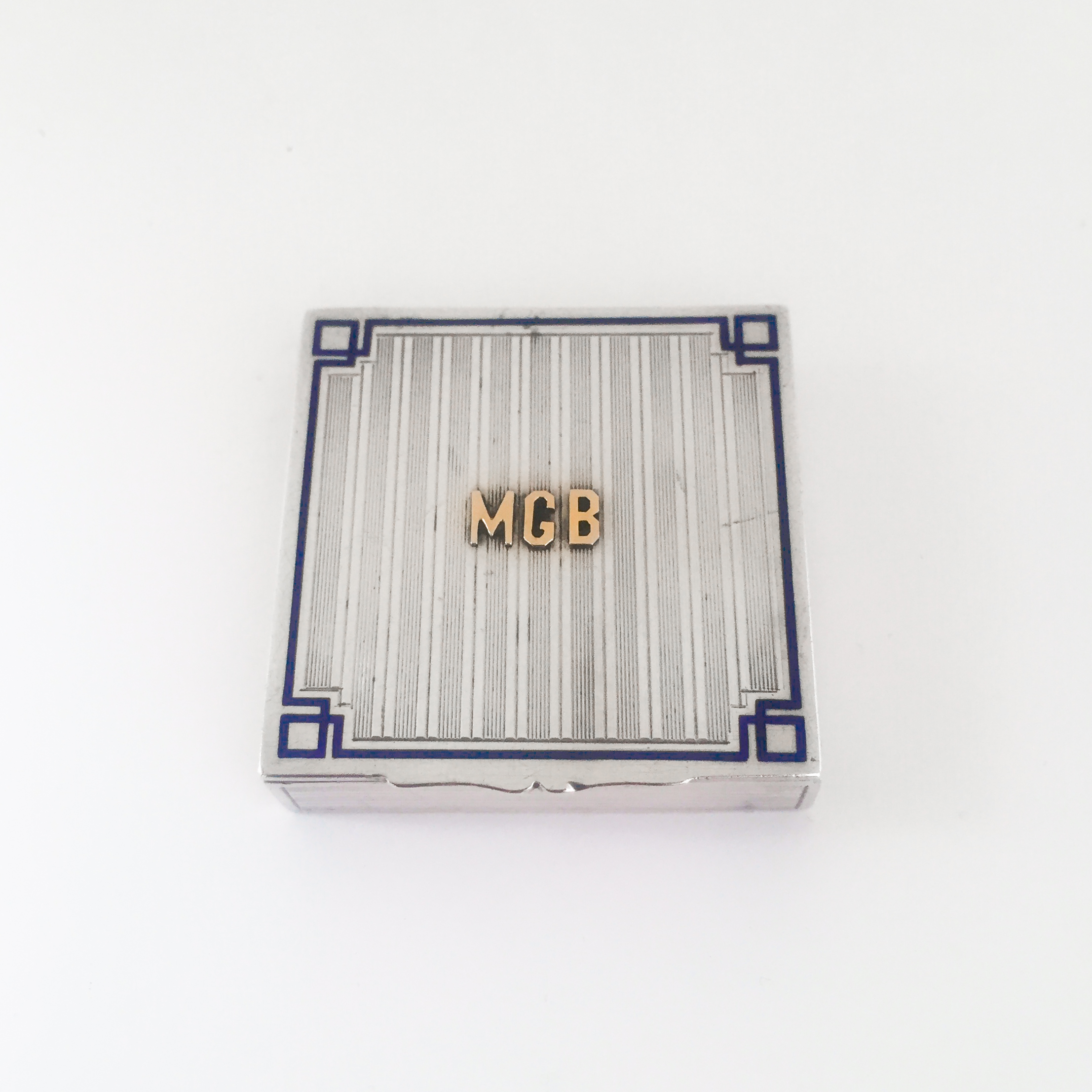 Antique Swiss Sterling Silver Pill Box with Blue Enamel and 14k Gold Monogram.
$150
1 9/16 x 1 9/16 x 7/8 inches
Wonderful pill box with gold wash interior, closes tightly.